Industry professionals visit upwards of six separate news sites to stay current with energy news and information. That's why we provide a simple way to access news and insights along the entire energy sector.
About Us
Hart Energy provides financial information, shale play coverage, technology updates and much more, including:
1.
Daily in-depth journalism and insights with critical news and exclusives
2.
Pertinent information on crude, natural gas, renewables, technology and software
3.
Interviews with and opinions from top industry leaders
4.
Articles from syndication partners such as Reuters and Financial Times
5.
Access to video presentation from our DUG conferences and industry events
Download our digital media guide
Today's energy market is increasingly diverse. HartEnergy.com provides a single, simple way to stay informed. Download the guide to learn about ways we can help you achieve your goals.
Get the media kit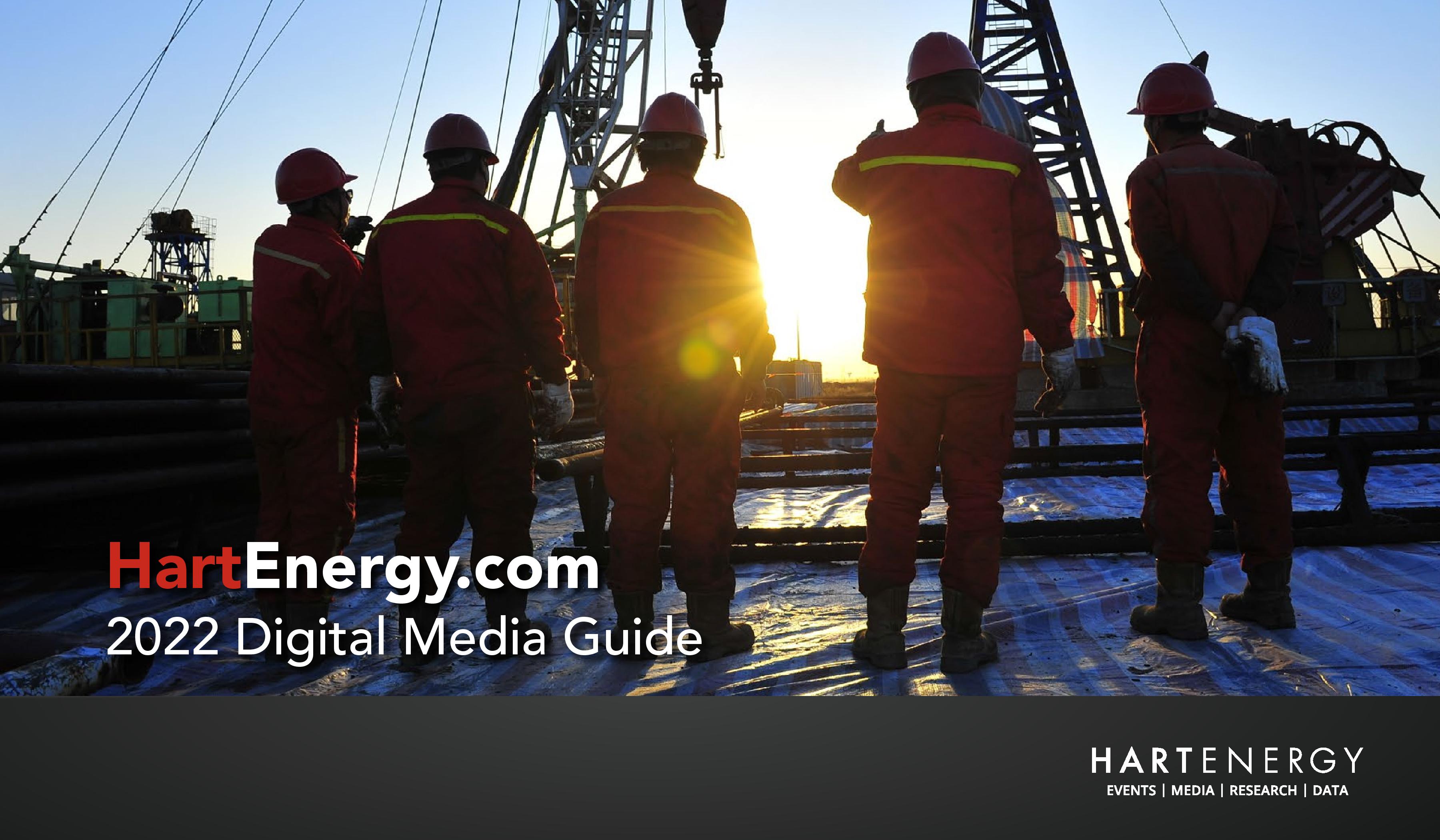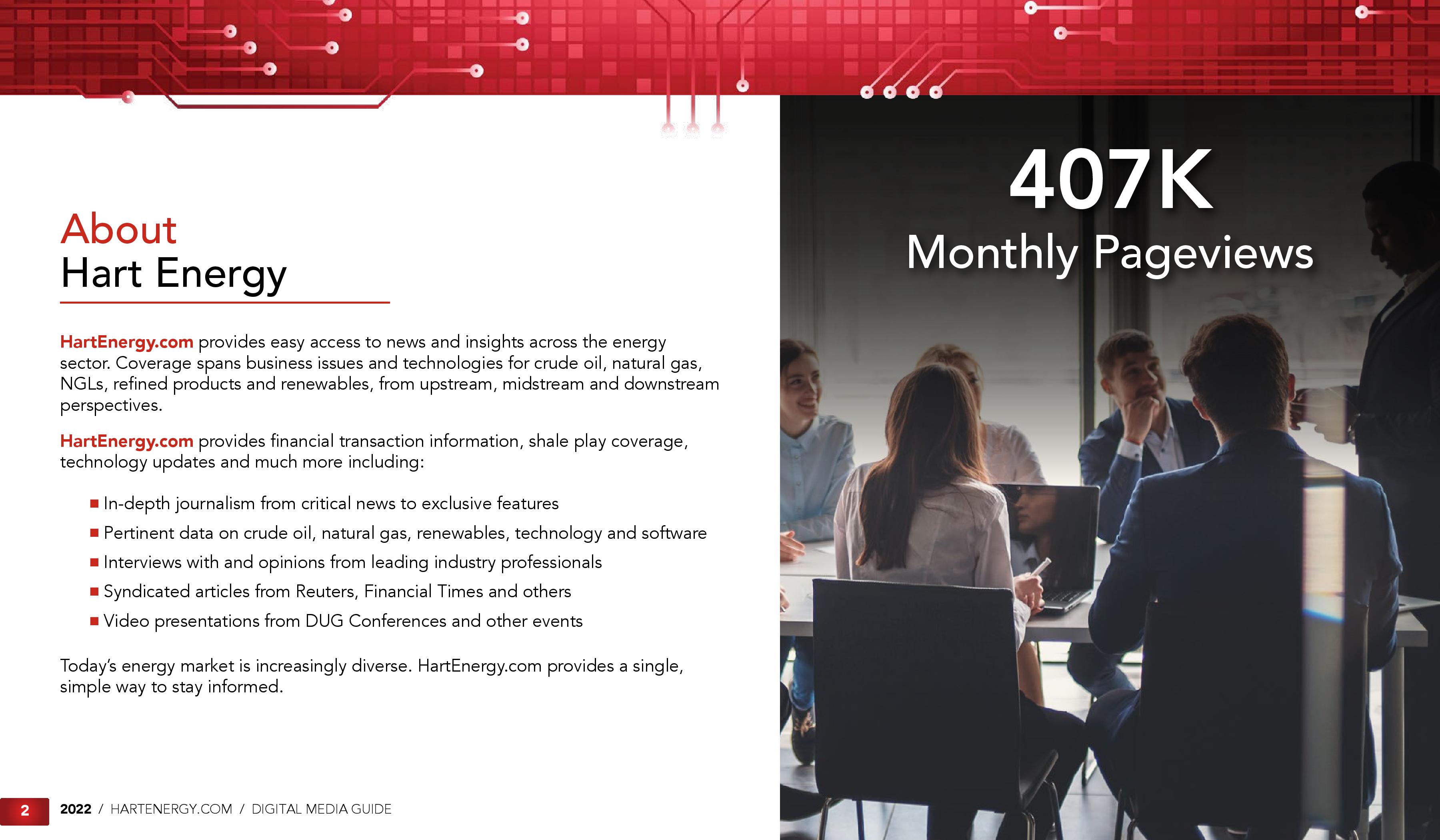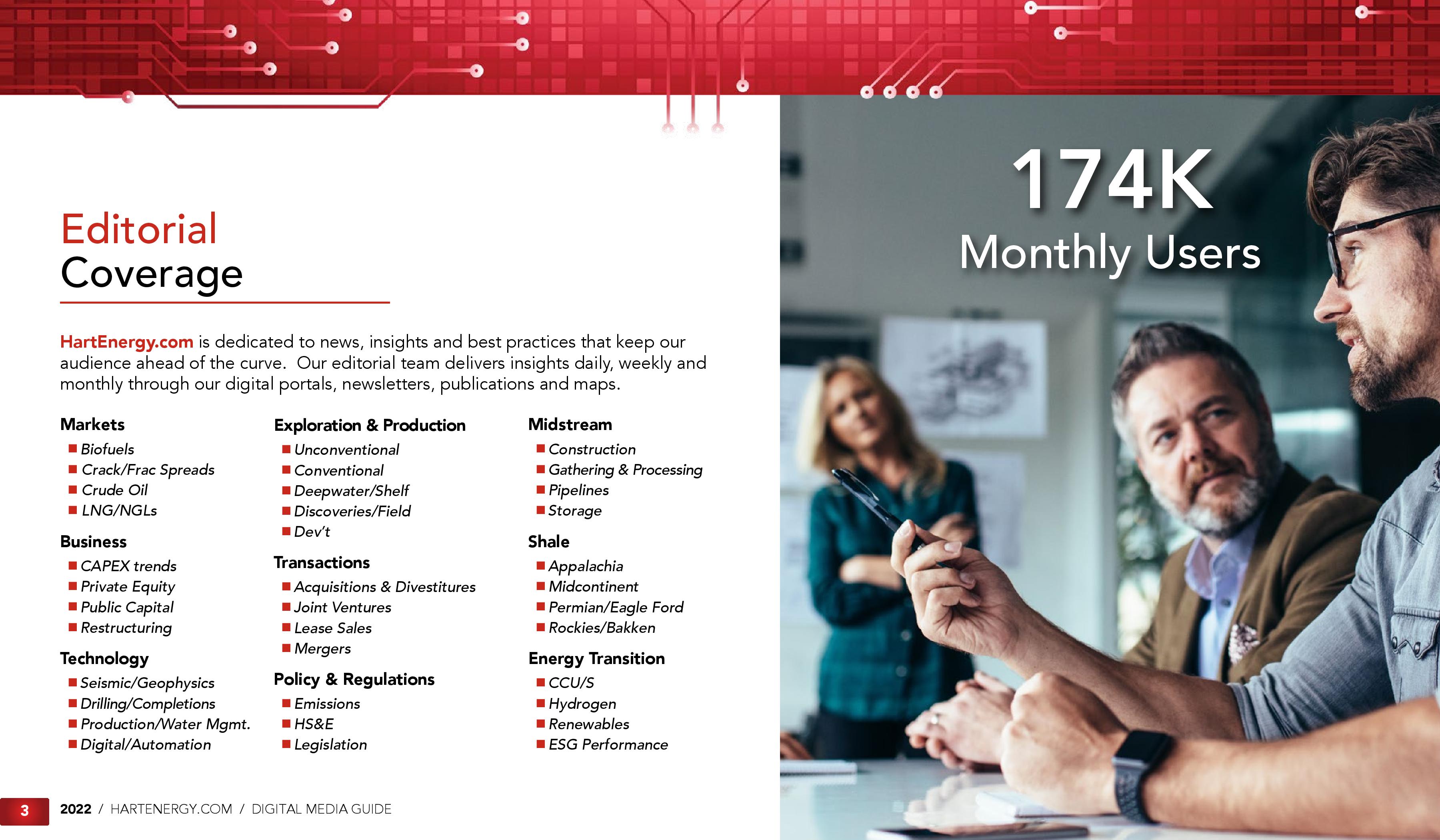 Our solutions
Reach your customers
See how we can help you reach your customers through our advertising portfolio
CONTACT US
Start meeting your marketing objectives with us